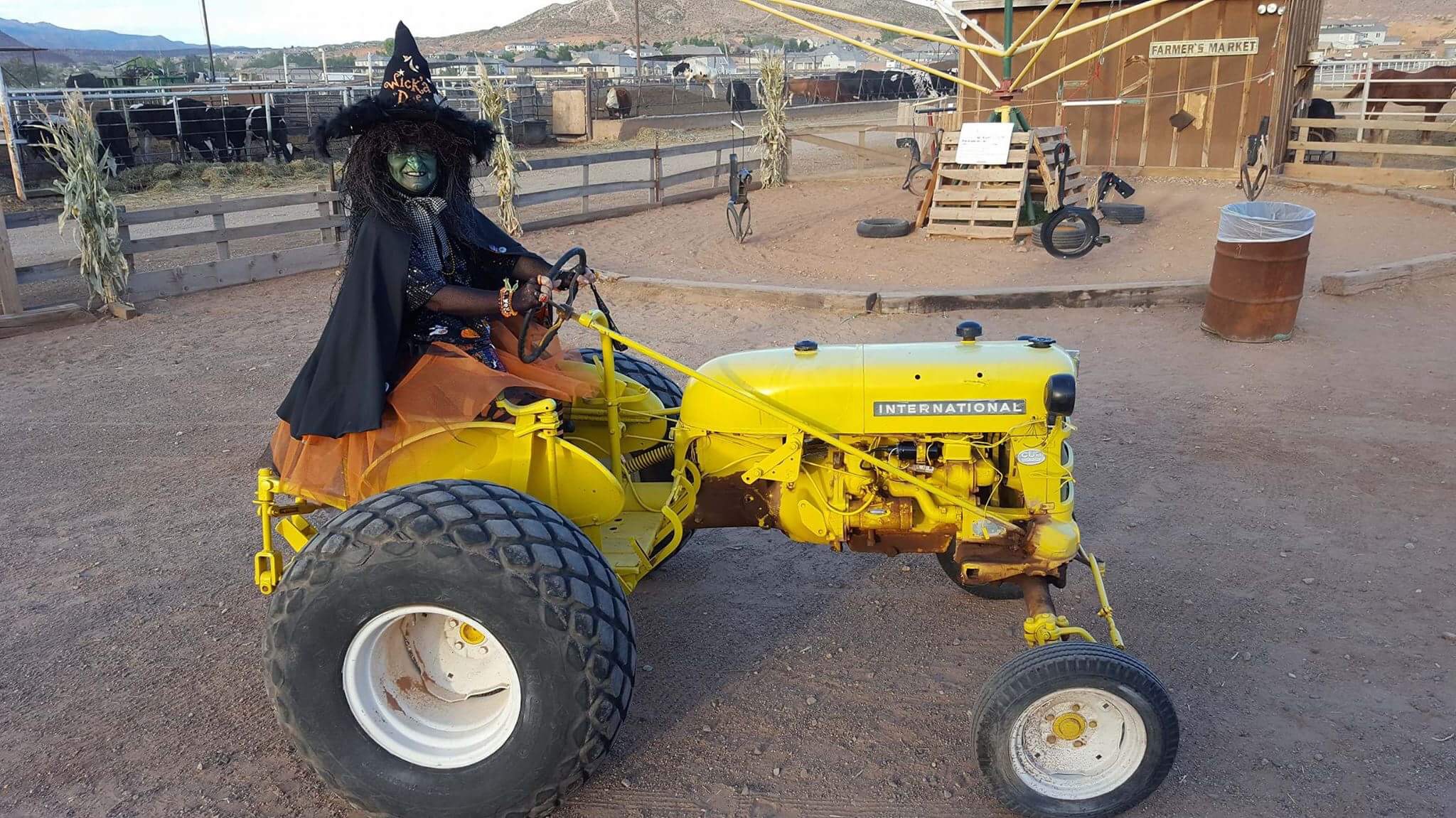 2018-10-01 5:30PM PM - 2018-10-01 9:00PM PM
Wick'a Dee Witch AND the others will be entertaining at the Farm TONIGHT!
Find the witches in the Farmland on M, Th, F, & S for FREE face painting, puppet shows, coloring pages, and more!  Don't miss spending time with them when the sun goes down at the Spooky Trick-or-Treat Trail, our kids' haunted house.  They love to dance, and you can join them at around 9 pm in the pavilion!  They have full-color autograph pages to sign for 2 tokens each.