Waffles!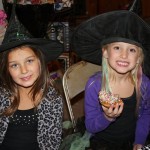 Waffles & Witches Breakfast Show

"All Things Witchy" in 2022!

Delicious food selections, audience participation,

door prizes, witchy crafts, hilarious witch performances, and a BEST LITTLE BROOM CONTEST!
Witches!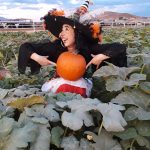 Witches!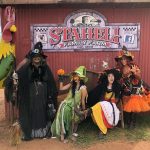 Friday and Saturday Mornings

October 14 & 15, 2022

"WITCHever" day and time you want!

RESERVATIONS REQUIRED  (All shows sold out last year, so don't wait.)

Seating is reserved.

One Show Friday, October 14 at 11AM

One Show Saturday, October 15 at 11AM

Each attendee will need to purchase a ticket.  The ticket includes breakfast and entertainment provided by the Farm Witches as well as an all day pass to the Corn Maze, Famland and Pumpkin Patch.

Kneaders is providing the brunch items (Cinnamon French Toast, Sliced Strawberries, Whipped Topping, Homemade Caramel Sauce, Scrambled Eggs, breakfast potatoes, sausage and drink)
Waffles!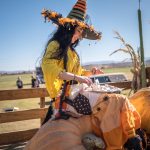 Waffles!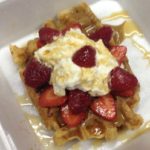 ~~~

Q?:  What's the best spell to avoid feeling awful?

A:  Join the witches to gobble a waffle!

~~~
Witches!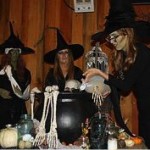 Witches!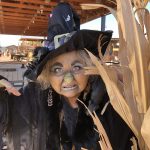 Our Popular Family-friendly Event

It all takes place in the haunted, rustic Old Farmhouse at Staheli Family Farm.

The Witches have pulled out all the cobwebs, spiders, and glittery pumpkins…  add a little hocus pocus, and the breakfast table is set!

Every "WITCH" way you look, you're sure to be spellbound!
Waffles!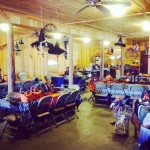 Waffles!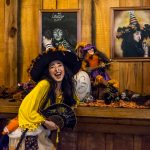 Meet and cackle with our friendly Farm Witches.

We have a RICH WITCH HISTORY here at Staheli Family Farm.  Do you know why?  Witches gather here every year because there are haystacks and ditches to fly over, all kinds of slimy ingredients to plop into the brew, and incredible smells to sniff!

This year, our witches have come from some dark caves, an enchanted fairyland, the river, and the craggy cliffs to sit and eat you with you!

We are happy to be celebrating TWO DECADES of fun at the Farm; 20 years of the Corn Maize!  You're in for a real treat, and certainly a morning full of tricks as well!
Witches!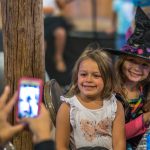 Witches!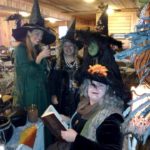 Get your full breakfast and toaster waffles while our witches watch the kids.

Our witches will take the children aside for some witchy fun this year!  They will entertain the children with "witchy crafts" and group games while the adults cover the tables with fresh breakfast selections and premium toaster waffles with toppings.
Waffles!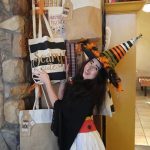 Witches!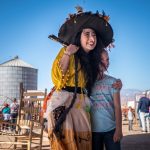 Special reserved seating.

You'll select seats during online checkout.  Who knows, maybe a witch will sit at your table.  If she does, watch out!  She thinks it's a good place for sharing your food!  If you come dressed like a witch, you'll make a witchy friend, for sure.

(Note Mountain Time Zone if you come from out of state.)

DOOR PRIZES Our sponsors encourage on-time arrival of all witches and families.  Door prizes will be given at the beginning of the event.  Plus, the food will be fresh and hot for you if you arrive on time.

** Price includes admission to Corn Maize, Pumpkin Patch, and Farmland (Open at NOON on Fridays and Saturdays)!
Waffles!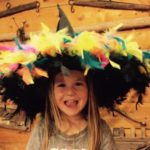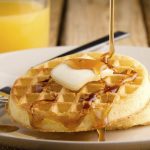 If two WITCHES were watching two WAFFLES, which WAFFLE would which WITCH watch??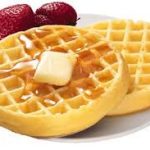 Fabulous Witches!!!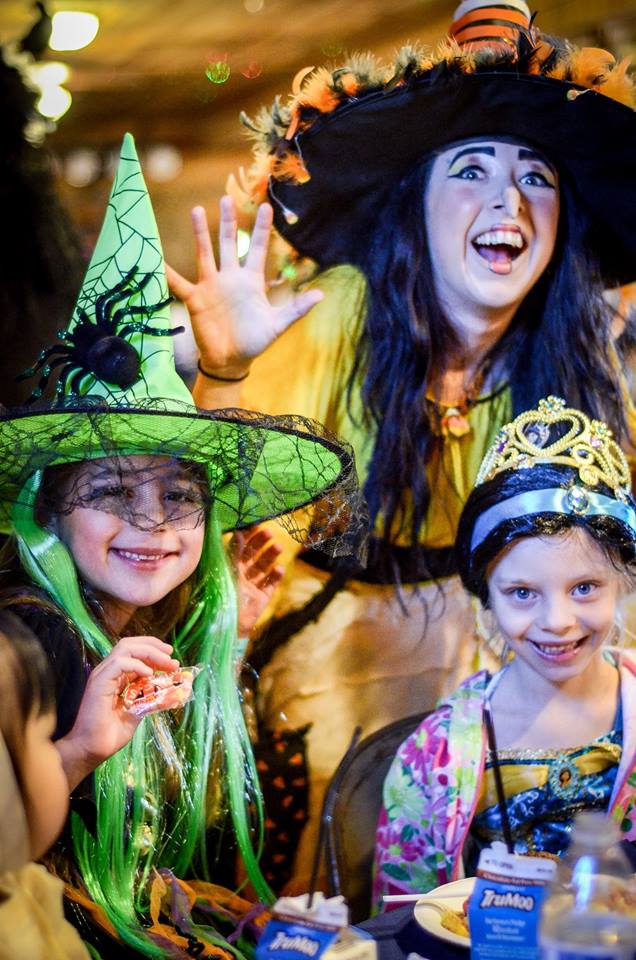 An invitation from the witches: