View Calendar
2018-12-10 12:00AM AM - 12:00AM AM
Live Nativity 7 pm
Staheli Family Farm
Address:
3400 South Washington Fields Road, Washington, UT 84780, United States
Staheli Family Farm's annual Christmas GIFT to the COMMUNITY
We invite you to celebrate the true meaning of Christmas with us (and the animals) at the Farm.
7:00 pm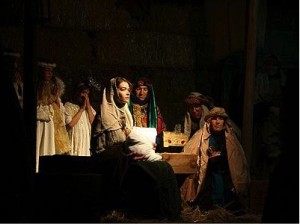 Free admission
December 10, 11, 17, 19, & 22, 2018  
Remember to dress warmly.  This is an outdoor event in an open-air pavilion.
We're collecting donations of one or more cans of food per person, to be shared with the angeltreeproject.