Do you want to take part in the Scarecrow Walk? We are looking for participants to create and showcase their scarecrows at the farm.
Starts Oct. 1st
View and print scarecrow walk entry form HERE. Call Marcia for more info at 435-668-6626.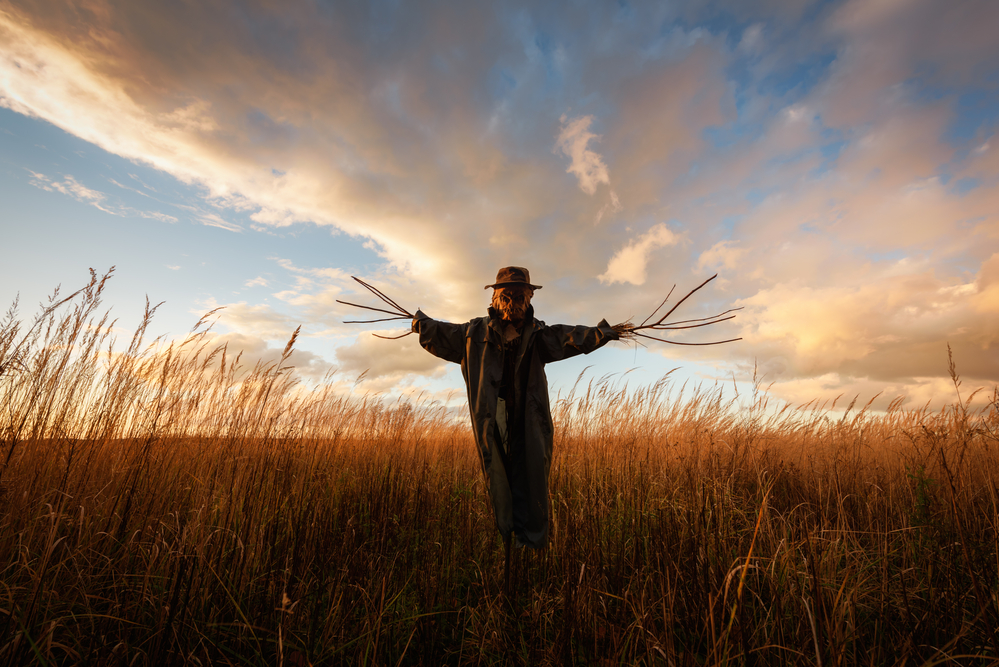 Guidelines
• Individuals and/or groups of all ages may participate.
• Each Entry Scene will receive 5 Corn Maze Passes.
• Staheli Family Farm reserves the right to deny exhibition privileges to any entry   considered to be offensive or done in poor taste.
• Entries should be suitable for all ages.
• Scarecrows should be made of durable, fade resistant and weatherproof materials. Items that disintegrate in the sun or rain, carved pumpkins and/or other materials that will not last until November 1 are discouraged.
•  Your scarecrow(s) must fit onto the stake(s) provided to hold it up, otherwise you are responsible for erecting your own scarecrow(s).
• Relevant promotional signs (i.e. social media contests, hashtags, etc.) associated with an entry shall be limited to one sign no larger than 18" x 18".
• Representatives may not actively promote their organizations in-person at any time during the Season.
• Flyers and brochures may not be distributed with an entry.
• Participants may pick up their scarecrow between 8 am and 5 pm on November 2 at Staheli Family Farm. Unclaimed scarecrows will be recycled and/or saved for future use, depending on their condition.
• Staheli Family Farm will provide a spotlight to light up your scarecrow, if you want it lit a certain way- you will need to provide the extra lighting.
• Staheli Family Farm will also provide a Sign Display for each participant.
Reminders
• Scarecrow participants will deliver and install your scarecrow and/or scene Sept 29-Oct 2 at Staheli Family Farm between 9am-6pm. The Scarecrow walk will be around the Witch's house, the pond and walkway to the new corn maze. You will be assigned an area.
• All participants may pick up their scarecrow and/or scenes between 9 am and 5 pm on November 1st and 2nd at Staheli Family Farm.
• Email your participation form to marcia.whitney80@gmail.com no later than Sept 20th. Once we have confirmation of your entry, get to creating!
• Share your scarecrow: encourage family and friends to visit the farm between Oct 2-Oct 30 and share on social media using #Stahelifarmscarecrowwalk