Hard Work. Respect. Love. The Farm Life!
Welcome to Staheli Family Farm!  The Farm isn't just a place where cows live or simply a place where food grows, it's a place where real life happens.  It's what our family has done for six generations.  Take some time to explore our website; you'll soon want to spend time at our farm and explore the real thing during our special spring and summer event dates.
Calendar hints:  Change year with center arrows <2019>. Change month with side arrows DECEMBER>.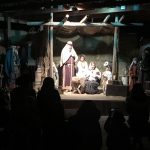 Mark your calendar for "Christmas on the Farm" at Staheli Family Farm in Washington, Utah!
Get ready for a magical holiday experience as we transform our farm for Christmas with decorations and holiday activities for the family!  Highlights include the opportunity for your family to view or participate in a live nativity in our stable. You'll be able to warm yourselves at our bonfire area.
SEASON & HOURS: December 9, 10, 16, 17, and 23 at 7 pm each night.
STAHELI FAMILY FARM'S ANNUAL CHRISTMAS GIFT TO THE COMMUNITY
We invite you to celebrate the true meaning of Christmas with us (and the animals) at the Farm.
7:00 pm
Free admission
Remember to dress warmly.  This is an outdoor event in an open-air pavilion.
We're collecting donations of one or more cans of food per person, to be shared with local families in the angel tree project.
Concessions:  The Coop will be open with hot chocolate, cookies, and popcorn for sale.
Parking:  You may use the main entrance for parking, but please, NO parking on the street!
Have a MERRY CHRISTMAS!!!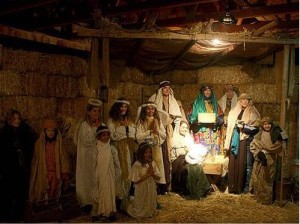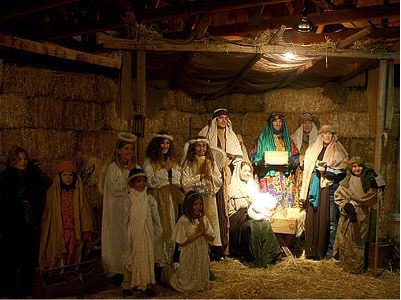 https://stahelifamilyfarm.com/event/live-nativity-7-pm-2-3/
All dates/times are subject to change.