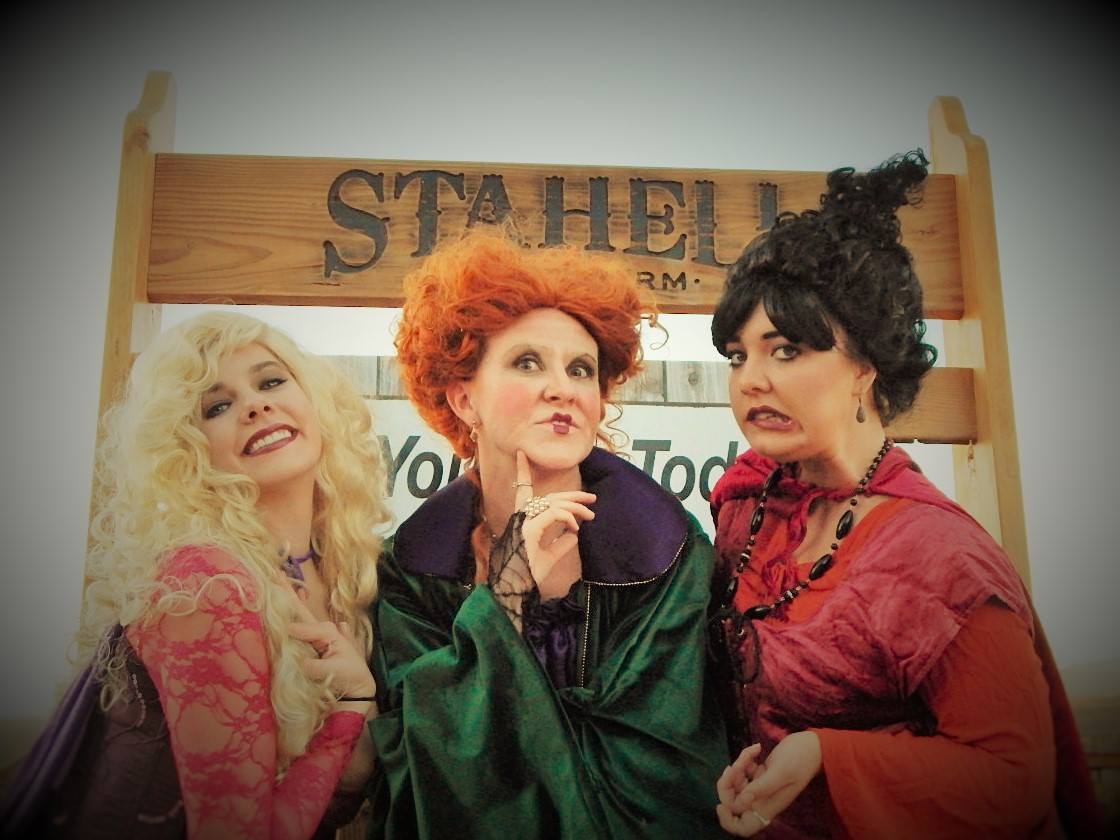 Our famous witch sisters welcome you to Staheli Family Farm!  They'll be watching you, ready to pose for a picture whenever you like.  If you have a favorite quote from the movie, be sure to stump them with it!  The witch sisters will be on the farm for Witchy Weekend.  More information, HERE.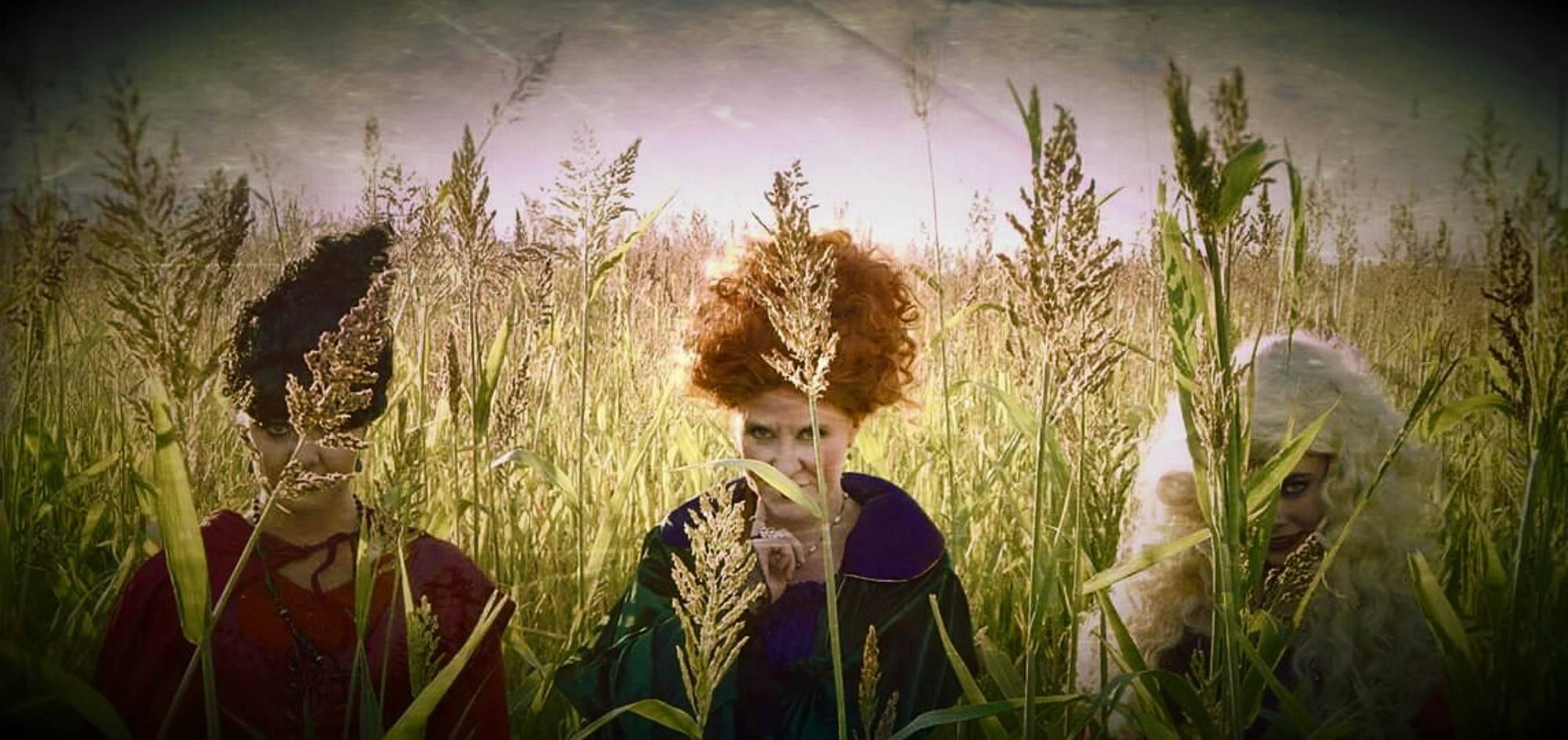 Winifred "Winnie" Sanderson, the "seasoned" leader of the Sanderson sisters… She might have some spices in her teeth if you can get her to smile.
Mary Sanderson, the second witch sister who barks… Mary is Winifred's right-hand witch, always trying her best to appease Winnie and calm her rages.  However, when it comes to children, Mary delights in tracking them down with her powerful sense of smell and suggest various ways of cooking them, from barbecue to "shish-ka-baby".

Sarah Sanderson, the youngest and most beautiful witch sister; she also is ditzy and vague.  She has a powerful element in her voice.  She can sing and charm all the children within earshot at once, so we suggest you cover the children's' ears when Sarah starts to sing her enchanting tune.