Hard Work. Respect. Love. The Farm Life!
Welcome to Staheli Family Farm!  The Farm isn't just a place where cows live or simply a place where food grows, it's a place where real life happens.  It's what our family has done for six generations.  Take some time to explore our website; you'll soon want to spend time at our farm and explore the real thing.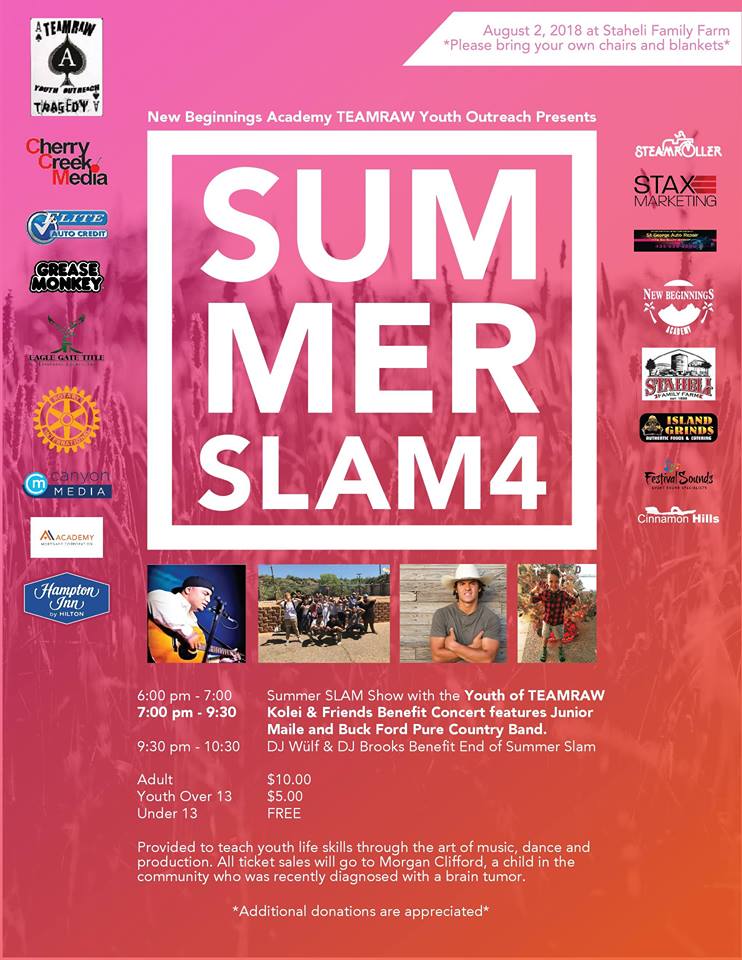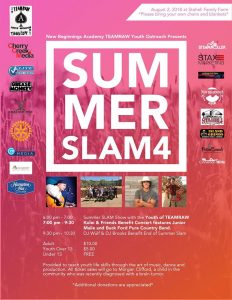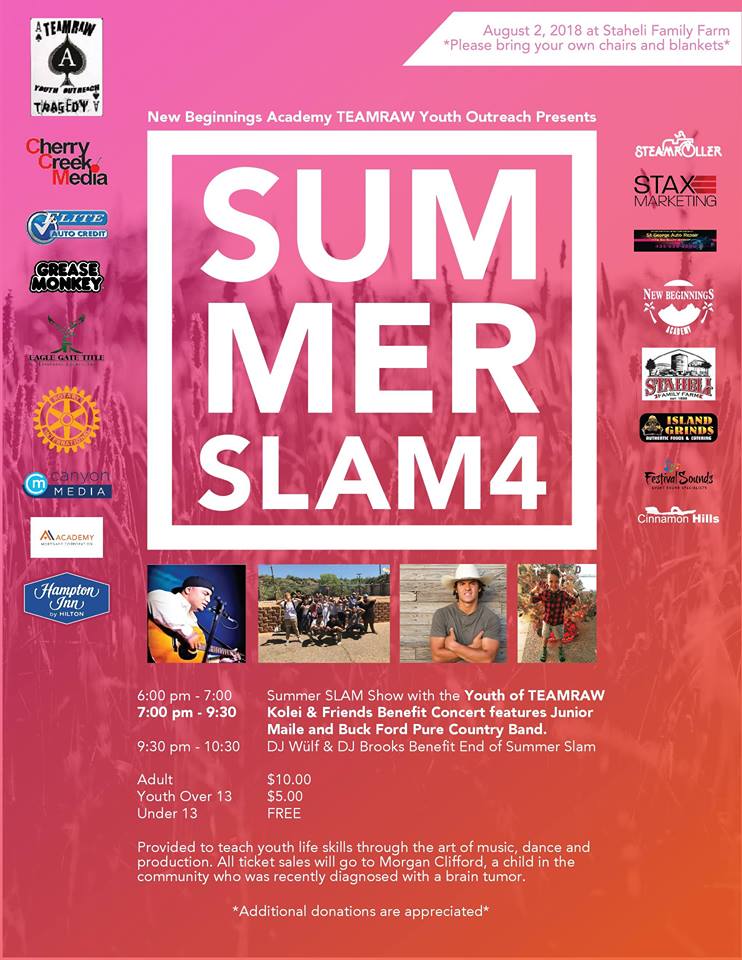 August 2, 2018
Please bring your own chairs and blankets.
6-7 pm Summer SLAM Show with the Youth of TEAMRAW
7-9:30 pm Kolei & Friends Benefit Concert features Junior Maile and Buck Ford Pure Country Band
9:30-10:30 DJ Wulf & DJ Brooks Benefit End of Summer Slam
Adult $10
Youth over 13 $5
Under 13 FREE (or donation)
All ticket sales go to Morgan Clifford, a child in the community who was recently diagnosed with a brain tumor.
*All dates/times are subject to change.