DARK-10 Field of Screams Discount Days!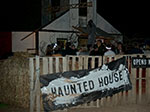 2018-10-23 9:00PM PM - 2018-10-23 10:00PM PM
All Tuesdays and Wednesdays are great for parties, youth groups, families, and dates.  Groups can rent our fire rings and make S'mores together.  For discounted group rates, go to Groups/Parties on the Home Page.
Field of Screams DISCOUNT DAYS Tuesday and Wednesday this week before Halloween, get in for $3 off admission (So, it's only $10 for our biggest attraction!).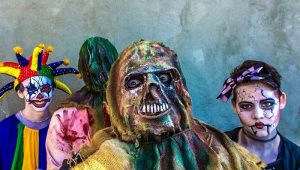 Have you tried our soft serve ice cream and freshly baked cookies warm from the oven for only $1?  Hot scones with honey butter?  Chili cheese fries?  Chuck Wagon Diner?  The food is fresh and delicious!
Farmland, Pumpkin Patch, and Corn Maize open 5-9 pm.
Field of Screams Open Oct 23rd thru October 30th (Closed Sunday)!
(No witches today.  No Spooky Trail today.)