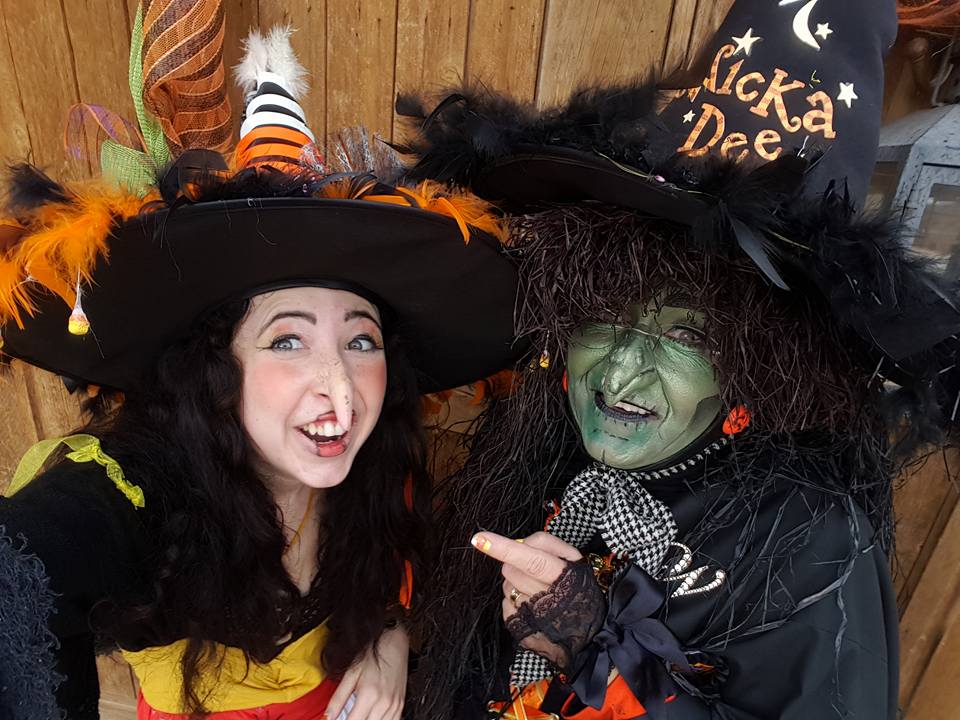 Wick'a Dee Witch and Candice Cornelia will be entertaining at the Farm STARTING TONIGHT!
Their arrival will excite all the kiddos who have had Halloween on their minds all. year. long.  We know they have!!!  Our witches will show you around the Farmland first, and later join you on your hayride to the famous Corn Maize.  Be the first to get your picture with these two long-nosed beauties!
They will be cooking up some fun in the Farmland each Monday, Thursday, Friday, and Saturday, beginning at 5:30 pm.  Find them for free face painting, puppet shows, coloring pages, and more!