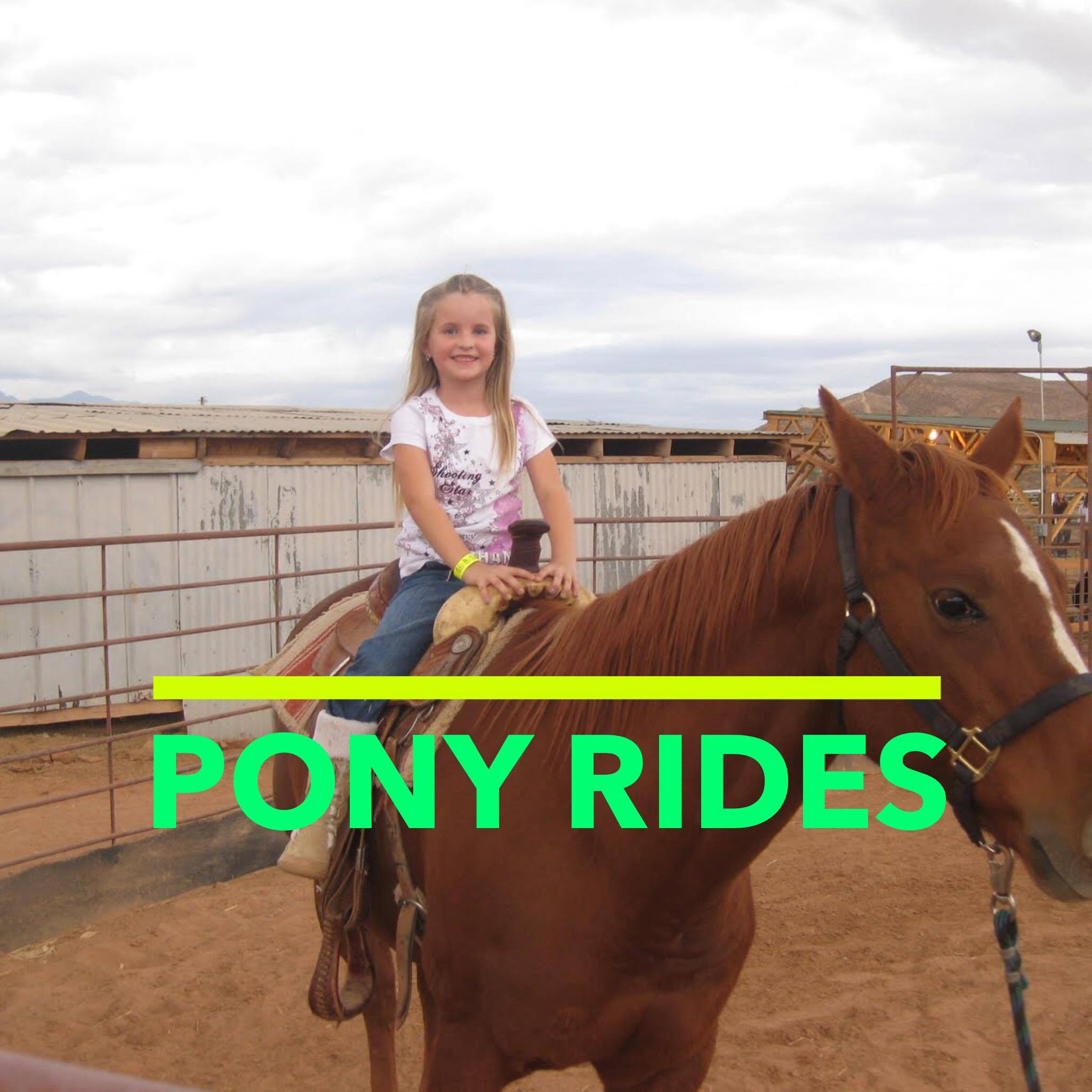 Pony Rides (3 tokens for a ride on a real horse or pony, led by one of our Farmhand Wranglers.)
Monday 5-7 pm
Friday 5-7 pm
Saturday 1-7 pm.  (Ponies will take breaks during these times.)
Photos by bishopfamblog.blogspot.com
Related upcoming events
2017-10-02 All day

For the first time ever, Staheli Family Farm is offering fresh-cut cornstalks and lightweight mini-bales of straw for sale. Visit the Farm and take home a warm and welcoming way to decorate your porch for the fall season!  Our farm hands will help you to your car. Available the day the Pumpkin Patch opens, October 2nd ONLY, 2017 (Must pay admission $7 or $10 per person). Pre-order

HERE

to ensure we have enough stalks and/or bales ready for you (Pay upon receipt at the Pumpkin Patch). Corn Stalks:  Tied bundle of 6-8 fresh-cut stalks  $8.00/sheaf

Lightweight Mini-bales of Straw:  Approx. 3' X 2.5'  $6.00/each

2017-10-05 All day

2017-10-05 All day

The Pumpkin Patch is open, and for the price of Farmland Admission ($7), you can come take pictures underneath a brilliant full moon!  Moonrise at the Farm is always spectacular at about 8 pm.  While you're here, don't forget to pick a pumpkin or two!  Visit the Pumpkin Patch,

HERE

[caption id="attachment_1251" align="aligncenter" width="300"]

Full Moon Festival is early this year, so it's more of a moonrise photo op. Still, spectacular![/caption]

2017-10-30 All day

COUNTDOWN!

Monday DISCOUNT on Halloween EVE ($7 for Corn Maize and Farmland).

The Field of Screams DISCOUNT on Halloween!  $3 off admission.  Field of Screams will be open from dark until 10 pm on Halloween Night!

And for the main event this fall season, we're counting down to Halloween! This HALLOWEEN, join us for "Truck"-or-Treat at the Farm, beginning at 5 pm until we run out of candy. Don't be late, or you might just get tricked. FREE with paid admission.   (No professional witches on the Farm this Halloween.)  

This HALLOWEEN, join us for "Truck"-or-Treat at the Farm, beginning at 5 pm.  Did you catch that, "TRUCK"-or-Treat?  Our Farmers are hilarious!  Some wanted to call it "TRACTOR-Treat".

Spooky Trick-or-Treat Trail

, DUSK-9:00 pm. (3 tokens per child/roundtrip, parents walk alongside)  Closed on Tuesdays-Wednesdays.

Farmland, Pumpkin Patch

, and

Corn Maize

open 5-9 pm. The Witches are here from 5:30-9:30 pm on Monday only.  Not on Halloween.

Field of Screams

 Open every night this week before Halloween!  Dark - 11 pm.   Save $3 off admission to FoS Monday-Tuesday.